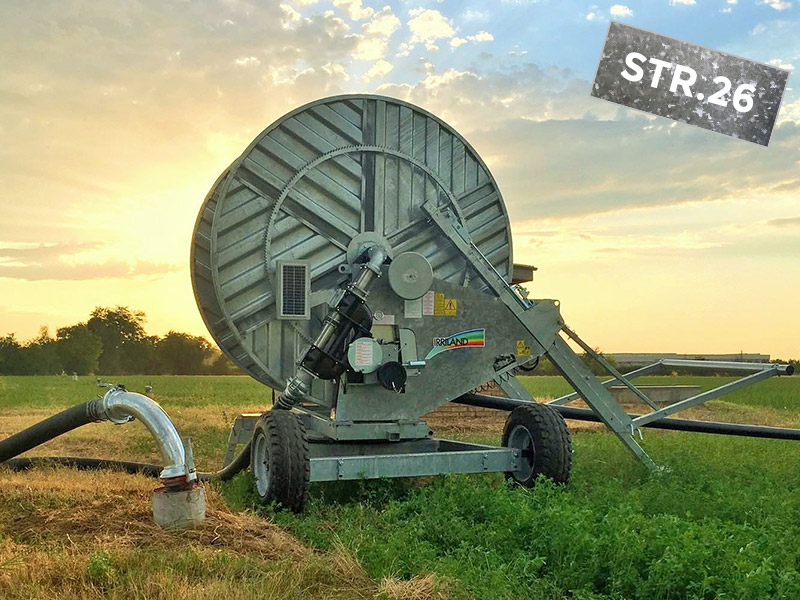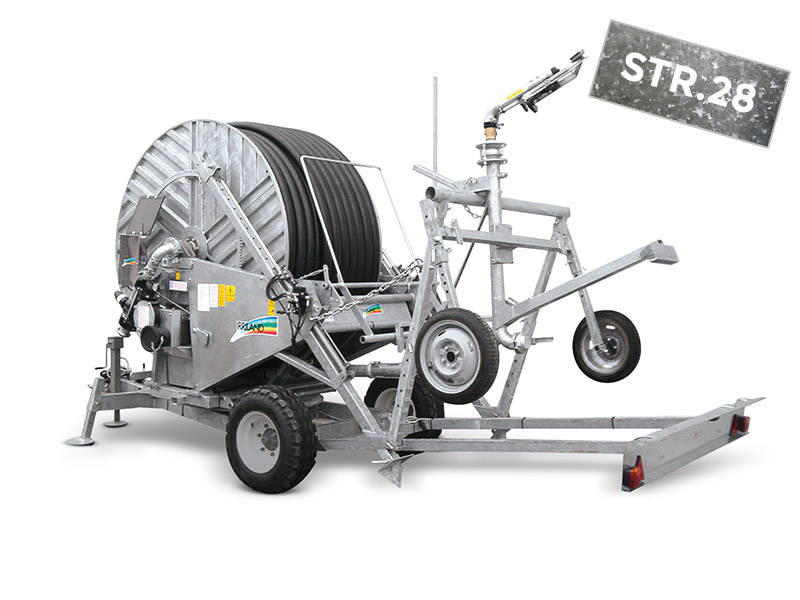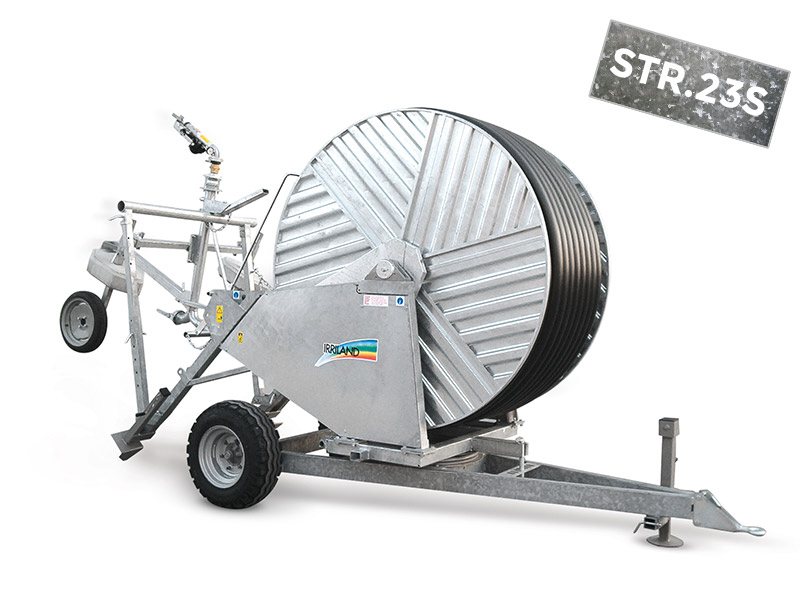 Mod. 19-21-23S-23L-26-28
For pipes diameter 75/82/90/100/110/120/125/135/140 with lengths from 200 to 650 meters.
The automatic hard hose reel with the great merit of being strong, compact and totally reliable.
It is an unbeatable ally for medium-large farms because it gives superb performance with great economy of use.
Standard Equipment:
Hot galvanized frame & drum;
Turntable frame;
Driven by parcialized water turbine;
Cast iron turbine flanged on gear-box;
Oil filled multispeed gear box with pto shaft;
Automatic brake;
Electronic speed indicator;
Manometer;
Sprinkler with nozzles' series;
Sprinkler cart with adjustable track and height;
4 m flexible hose with couplings;
Safety hand wheel for pto shaft;
Speed compensator on indipendent by-pass;
Automatic stop at the rewinding end;
Automatic cart lifting;
Speed adjustment on indipendent by pass;
Hoseguide system with no end screw;
Adjustable height of the drawhook;
Chassis with adjustable height and two lateral front legs;
CE mark and certification;
ONLY FOR "FH" VERSION:
Full hydraulics including turntable, front jack and 2 rear anchoring legs (A-0005, A-0007, A-0134).