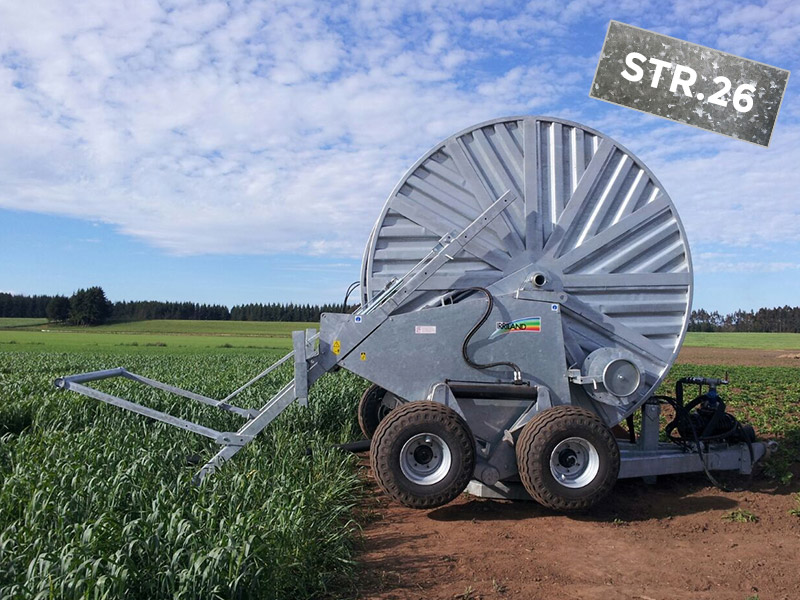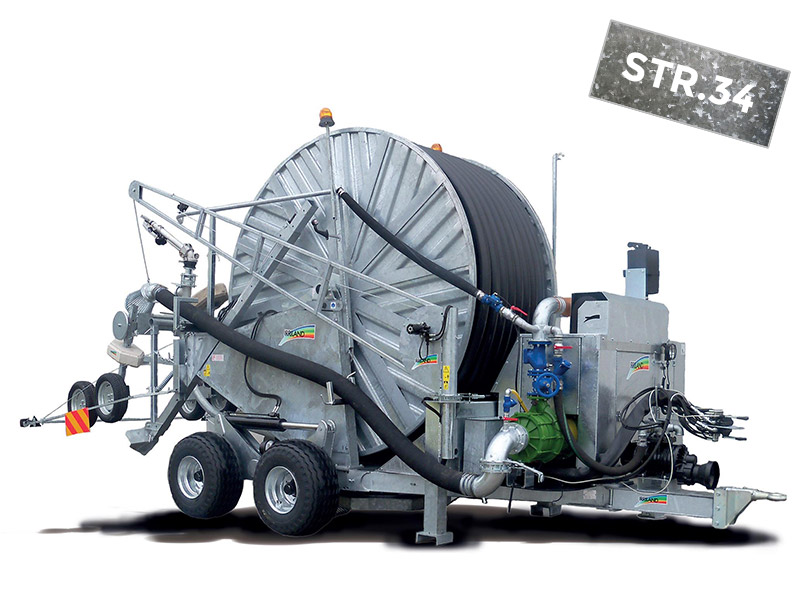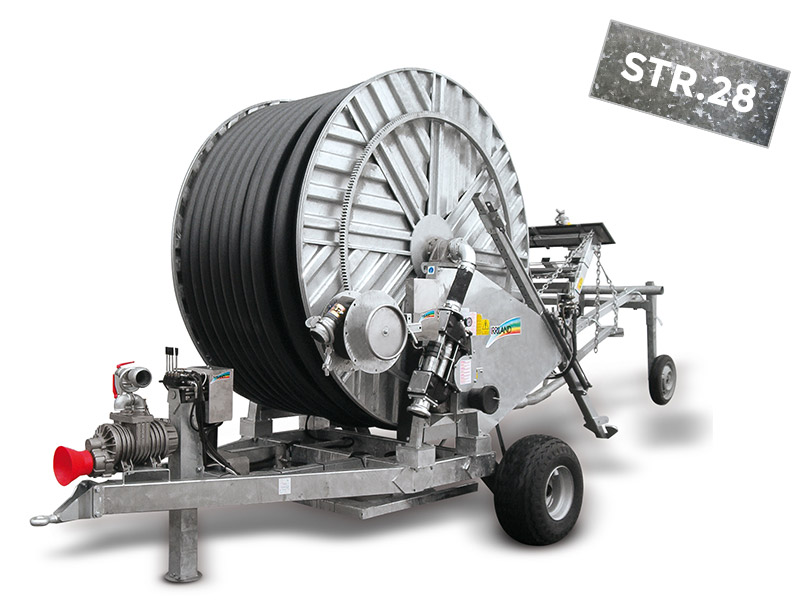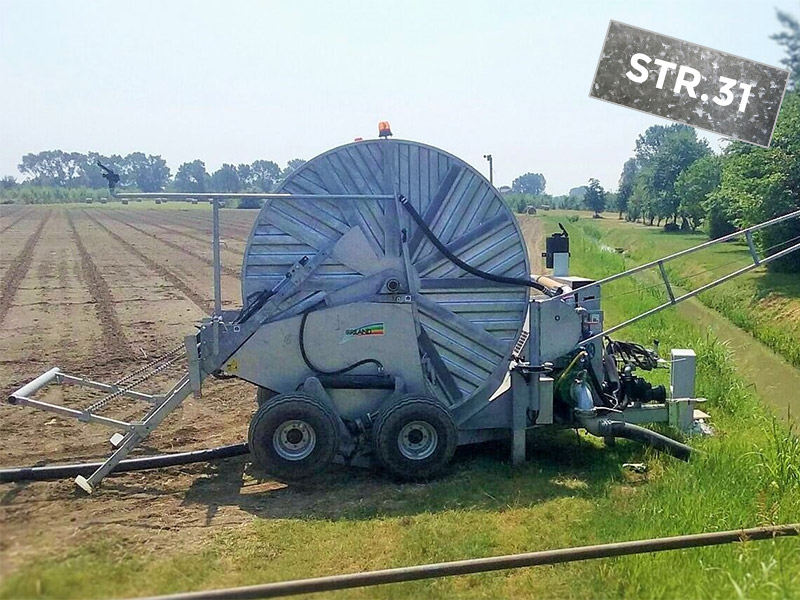 Mod. 26-28-31-34-36
For pipes diameter 100/ 110/ 120/ 125/ 135/ 140/ 150/ 160 with lengths from 200 to 750 meters.
The Superstar series is at the top of the Irriland range for its very advanced design and construction criteria. On this automatic hard hose reel every maneuver can be made without any effort.
Simply using the hydraulic controls it is possible to work:
• the front foot
• the right wheel
• the left wheel
• fifth wheel rotation
• trolley loading
• right-hand stabilizer
• left-hand stabilizer.
The automatic hard hose reel in its working arrangement can be adjusted through 360° and it stands on the ground with the base of its framework: this ensures it is practical, stable and totally safe.
Standard Equipment:
– Hot galvanized frame & drum;
– Turntable frame on the ground;
– Driven by parcialized water turbine;
– Cast iron turbine flanged on gear-box;
– Oil filled multispeed gear box with pto shaft;
– Automatic brake;
– Electronic speed indicator;
– Manometer;
– Sprinkler with nozzles' series;
– Sprinkler cart with adjustable track and height;
– Drum with 8 m layflat hose with couplings;
– Safety hand wheel for pto shaft;
– Speed compensator on indipendent by-pass;
– Automatic stop at the rewinding end;
– Speed adjustment on indipendent by pass;
– Hoseguide system with no end screw;
– Adjustable height of the drawhook;
– Flexible rubber hoses L=5000 to connect hydraulic system of the tractor with quick couplings;
– CE mark and certification;
– Included hydraulic features:
• front leg; • rotation; • right wheel; • left wheel; • right established leg; • left established leg; • sprinkler cart lifting.